Former Employees: Success Stories
Meet Some Interesting Former Employees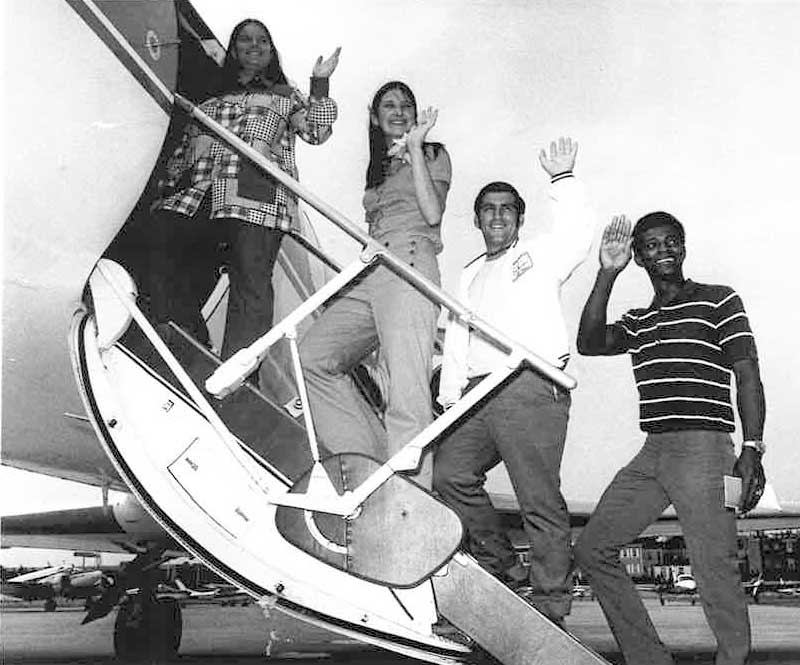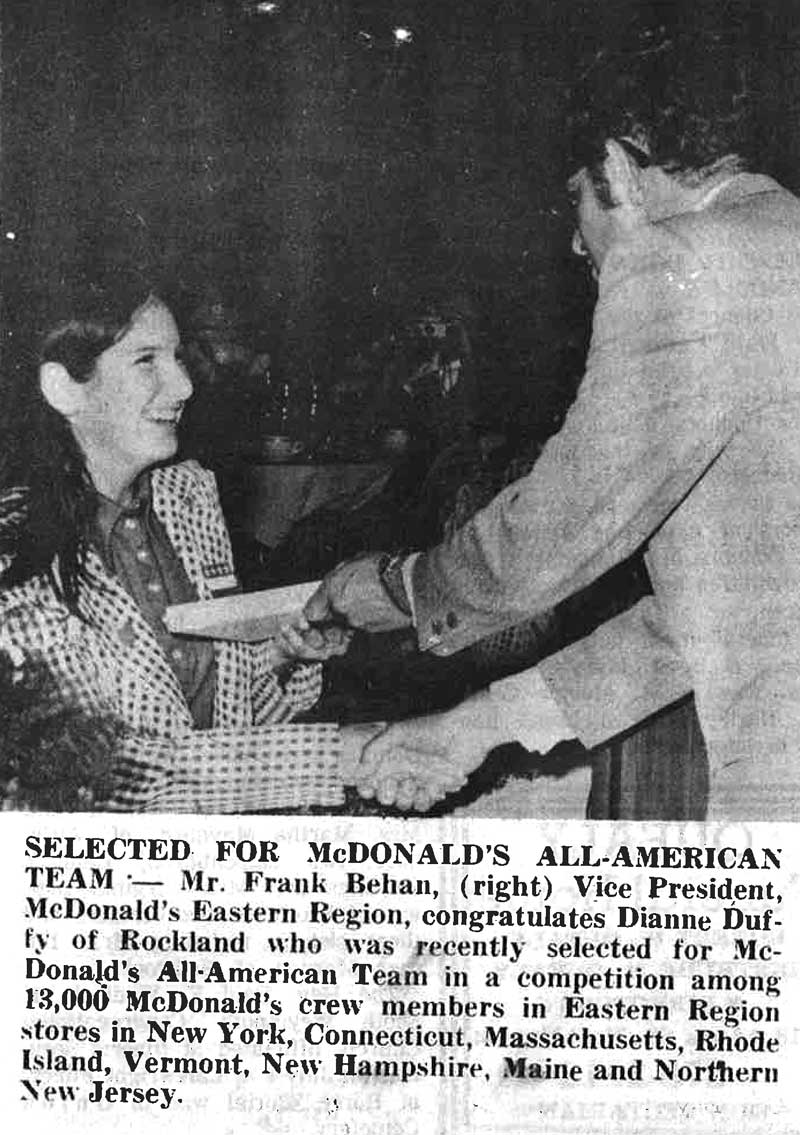 Diane Duffy

Meet Diane Duffy, a former teenage employee of our Rockland McDonald's.
Diane began her first McDonald's job as a Rockland High School student. When she won a national front counter service contest, always dazzling her customers, Ray Kroc sent his private jet to bring Diane to spend a few days at the Oakbrook headquarters. Diane remained inspired, and to this day Diane flies as a flight attendant for a commercial jet liner.
Diane also inspired her little brother Tim, and her kid brother went on to become a High School student employee of the Rockland McDonald's … and now Tim is a jet fighter pilot. Diane also has a big brother named Brian, and guess what he became? …You guessed it, an astronaut!
The most wonderful part of this story is that in 2017, the Napoli Management Company celebrated 30 more inspirational student employees, who, just like Diane Duffy, are fire crackers who continue to dazzle our customers– day in & day out– some of whom are highlighted here. The story of our 3 Duffy kids has been on display at the Rockland dining room & continues to give back to our Rockland community. As owner of the Rockland McDonald's, Napoli Management is proud to have had the privilege of being Diane & Tim Duffy's first job.
Read More
Read more section to be further developed through Duffy kids meeting end of February.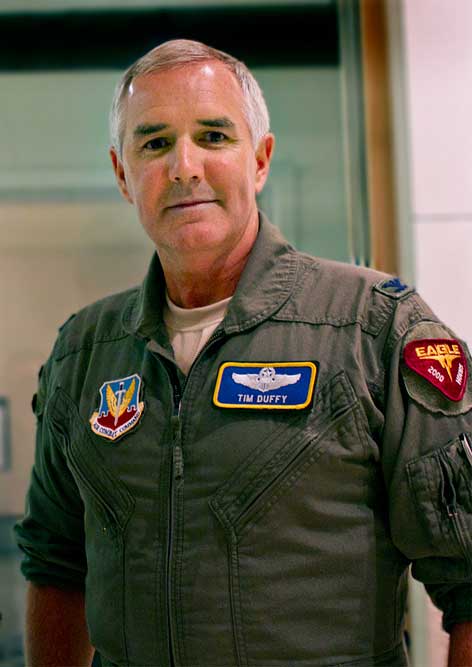 Tim Duffy has had an exemplary professional and military career spanning more than 30 years. He is currently a Leadership Development Expert and Strategic Business Consultant to some of the largest Fortune 100 Companies in the world.
Tim's has had an exceptional military career including roles as U.S. Air Force Officer, Decorated Combat Fighter Pilot, Director of Operations (Massachusetts Air National Guard), and Colonel / Regional Reserve Director (U.S. Air Force Reserves). He served as an International Pilot with United Airlines for 12 years, where he compiled more than 8,000 hours of flying time.
Tim was one of two fighter pilots who were on alert at Otis National Guard Base on Cape Cod on September 11, 2001. When word of a possible hijacking came, Lt. Col. Dan Nash and Col. Tim Duffy flew at supersonic speed to Manhattan. The same minute they left, the first plane struck the towers. Read about their incredible account of the day's events by clicking on the link below.
Enjoy more photos from the Duffy Family…