Welcome to our Inspiration and Faith Page
Are you seeking greater meaning in life? Inspiration? Or Faith?
Welcome to our Inspiration and Faith page where we will seek provide additional resources to those seeking these vital traits.
Community & Faith Resources


Christian • Jewish • Secular
This page is dedicated to providing a listing of local Judeo-Christian faith organizations, corresponding to its company owner's faith beliefs, including most common denominations, as well as some secular non-religious groups who accommodate the many diverse segments of our community.
Our listing of inspirational organizations will continually grow and change as we invite you to provide feedback about organizations who have impacted your lives in a positive way. We hope that you find the links to these opportunities and services helpful.
Organization Website Links

Houses of Worship/Retreat Centers

St. Paul's Parish



Hingham, MA
Church of the Resurrection

Hingham, MA
St. Christine Catholic Church



Marshfield, MA
Cursilla Retreat House



North Easton, MA
North River Community Church

Pembroke, MA
McAuley Ministries



Providence, RI
RIMA Tres Dias



Taunton, MA
Big Brothers Big Sisters of the Rhode Island

Cranston, RI
Girls & Boys Clubs of America



Multiple Locations
MA Alliance of YMCAs

Multiple Locations
My Brother's Keeper

Easton, MA and Dartmouth, MA
Ronald McDonald House of Providence, RI



Providence, RI
The Salvation Army



Multiple Locations
The Salvation Army- Kroc Corp Community Center



Boston, MA
Addiction & Recovery Centers/Organizations

EB Hope

East Bridgewater, MA
Inspirational Stories & Organizations

From time to time, people or organizations have truly special experiences and missions to share. We hope that our site brings light to these special stories as highlighted below. Our mission is to add more of these inspirational stories, whether they've touched our own organization or those around us.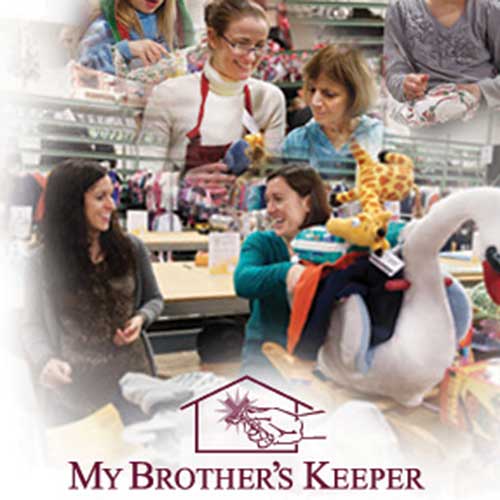 Learn more about the My Brother's Keeper
Our Brother's Keeper has an extraordinarily humble beginning in which its founders Jim Orcutt and his wife, Terry co-founded the organization twenty-six years ago, serving families from the cellar of their home. Their friends and family collected soda cans for the 5-cent returnable deposit, the first fundraising effort for My Brother's Keeper.
Today, they are blessed with thousands of supporters, two modern facilities in Easton and Dartmouth, 11 employees, a fleet of 9 vehicles, and 3,000 student, business, and individual volunteers each year. Their annual budget is approximately $3,200,000, which represents a combination of financial donations and in-kind donations (gifts of goods and services).
The organization has 4,000 volunteers who deliver furniture, food, and hope to 9,000 homes each year to families in need across Eastern Massachusetts. They deliver throughout the year and have made an impressive 140,000 total deliveries of furniture and food since their founding. They are the only charity in Southeastern Massachusetts to provide furniture assistance free of charge.
They rely solely on private charitable donations with more than 90% of every dollar going towards program services.
The story of Jim and Terry Orcutt is so powerful that it has attracted thousands of volunteers from all faith backgrounds since its inception to help deliver goods to families each year. Anyone living within their specified service area in Southeastern Massachusetts is eligible to receive their help, regardless of religion.
My Brother's Keeper is 100% privately funded. Because they are a Christian community, they do not accept any local, state, or federal funding. And unlike many charities, no donated items are ever sold. My Brother's Keeper relies wholly on the generosity of individuals, families, businesses, churches and foundations.
My Brothers Keeper is a 501(c)(3) non-profit and all services are provided free of charge.
The vision of My Brother's Keeper is solidified by the following prayer written in 1991 by founders Jim and Terry Orcutt.
In 2010, it was issued a certificate of registration with United States Copyright Office.
"My Brother's Keeper" Prayer
Lord…
When I have food, Help me remember the hungry.
When I lie in my bed, Help me remember those who sleep on the floor.
When I have a warm home, Help me remember the homeless.
When I have work, Help me remember those without jobs.
When I experience the joy of giving to my children,
Help me remember the agony of those who must watch their children go without.
By remembering, Help me destroy my indifference and arouse my compassion.
Make me concerned enough to act in your name, to help those who cry out to you
for that which I so often take for granted.

Learn more about McAauley Village
McAuley Ministries provides the basic needs of food, shelter, clothing, health services, emotional support, and guidance to the most vulnerable in the community.
In addition to ministering to the immediate needs of those who seek their help, McAuley Ministries advocates for changes that better serve the needs of those to whom they serve and seek to create a caring community where people can connect with one another.
RMHC, Ronald McDonald's House Charities was proud to give back by providing a $12,000 grant to the McAauley Village in honor of The grand reopening of their Trinity Square, Providence restaurant. McAauley Village is a community who provides 25 single mothers the opportunity to dramatically help transform their families into a future of hope (see the McAauley Village link for details).
The grand opening ceremony was attended by Keynote speaker and former Providence Mayor Angel Taveras. Mayor Taveras, a prestigious Harvard University graduate who grew up in a similar "Head Start" environment, shared his inspirational story of hope.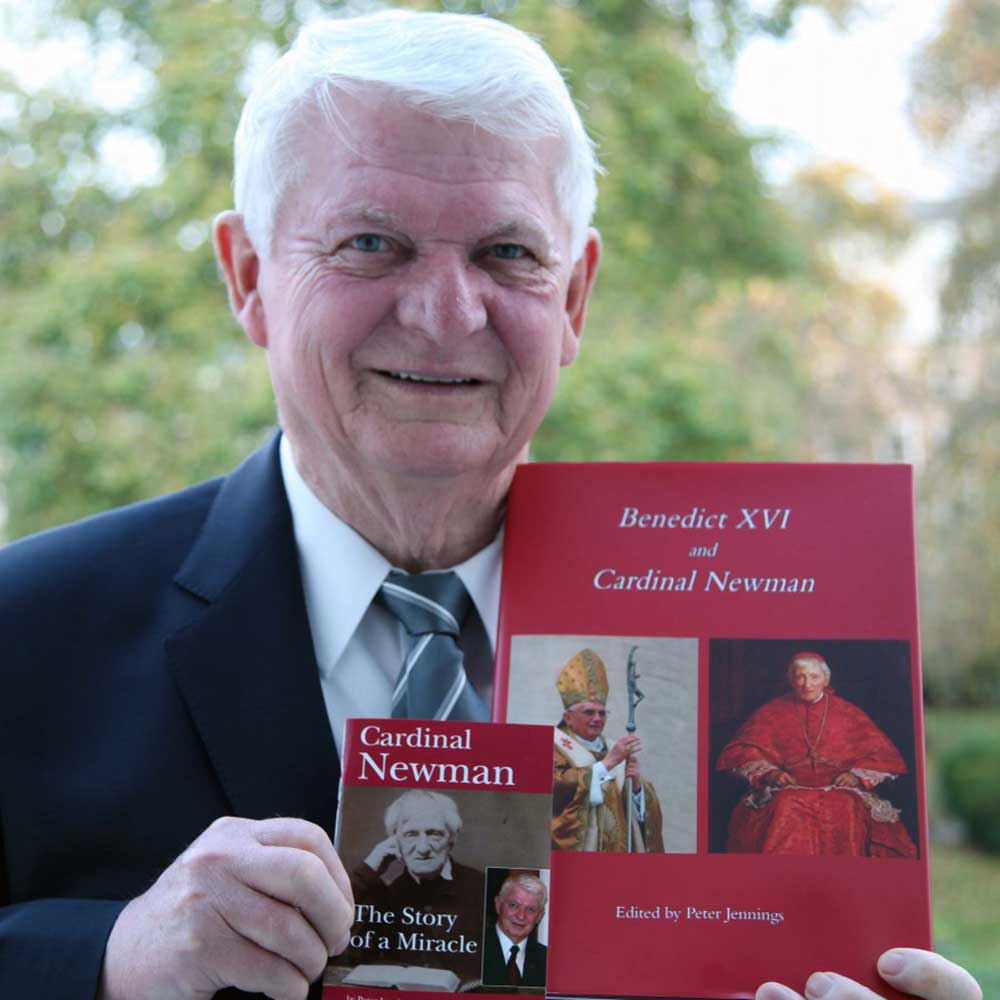 Learn More about Deacon Jack
Jack Sullivan had just completed the second year of a four-year course to become a deacon – the level of Catholic ministry below priesthood – when he was struck by crippling back pain in 2000. Tests revealed the vertebrae in his lower back had turned inwards and were squeezing his spinal cord, severing the protective layer around the spine. Deacon Jack's doctor said the case was one of the worst he had ever seen and that he was lucky not to have been paralyzed.
Coming across a television program about Cardinal John Newman which ended with the call to hear from those who had received a divine miracle, Jack Sullivan decided he was due one himself and prayed to the Cardinal that evening for a healing miracle.
Miraculously, upon waking the next morning, the pain was gone, allowing him to complete his third year of classes before the pain returned, on the final day of the academic year. He underwent an additional surgery and although successful, the pain remained.
It was only a few days after this operation that he recited his prayer to Cardinal John Newman once again- and within that moment, Jack Sullivan felt a powerful wave of heat transfix across his body. It was at that moment that the pain disappeared. Convinced his healing was the result of divine intervention by way of his prayer, he began the process that would ultimately see Jack Sullivan's 2001 healing confirmed by the Pope as miraculous after eight years of investigation by a Vatican panel of medical experts.
Jack Sullivan successfully completed his studies to become a deacon, and was ordained in 2002 and his flock these days includes prisoners whom he advises not to give up hope of redemption against adversity.
Joan Kroc, a Philanthropic Woman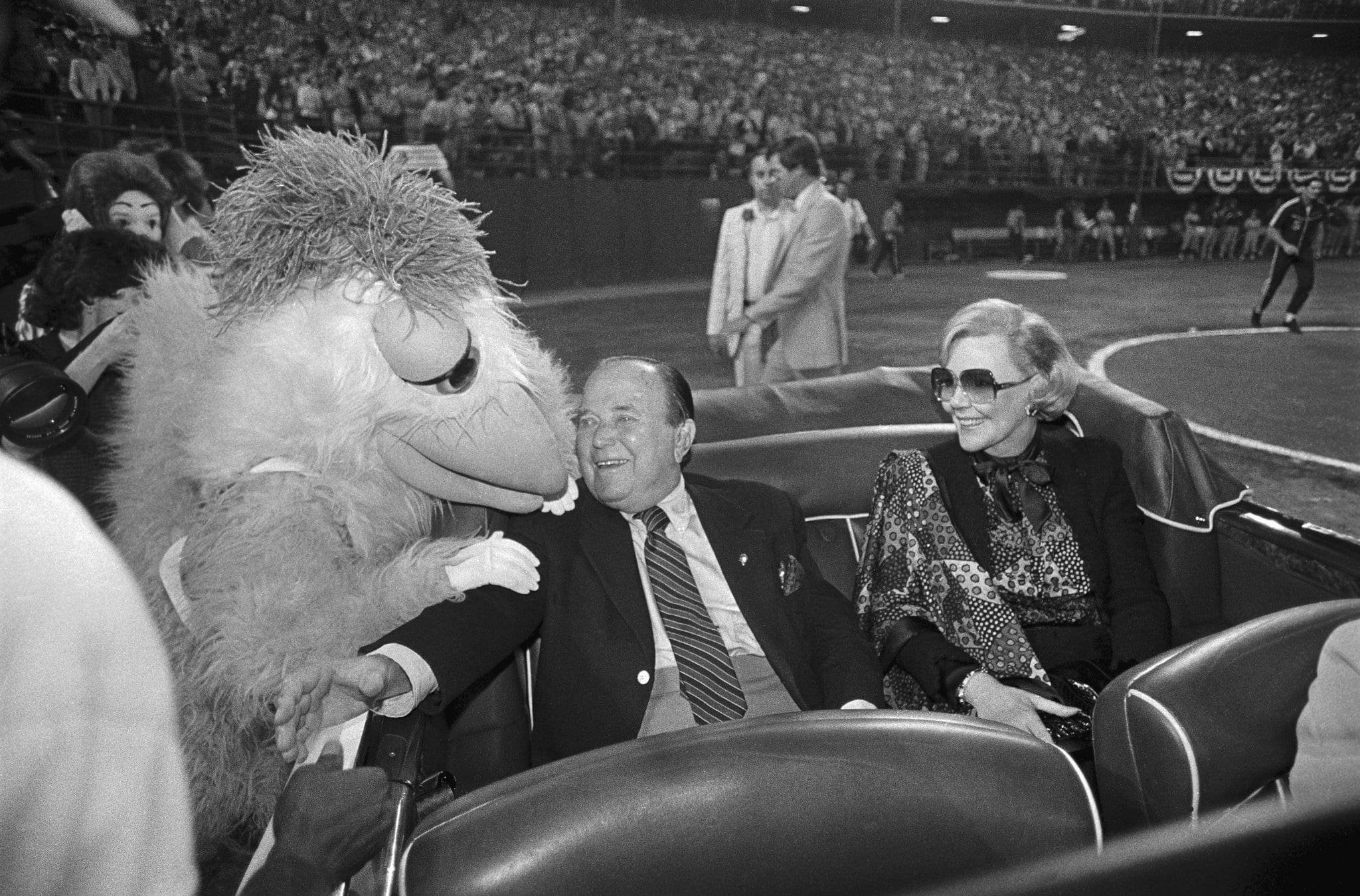 Learn more about Ray and Joan Kroc
Joan Kroc, McDonald's founder Ray Kroc's third wife, was known as one of the greatest philanthropists of our time. She began a legacy of hope when she entrusted The Salvation Army with $1.5 billion to build community centers all across the country. Her dream to build a network of "Kroc Centers" has become a reality with established centers across the country providing opportunities in arts, education, and athletics for children, adults, and families in underserved communities.
She was considered a force in the addiction and peace movements and continued to provide formidable donations to other organizations including National Public Radio ($225 million) who to this day still credits Joan's name on the air, as well as Auntie Helen's Fluff N' Fold, a laundry service that helps those with H.I.V./AIDS in San Diego ($500,000). Her money has helped to finance research, make films about the effects of addition and push for changes in medical school curriculums.